Patricia Bonaldi, PatBO's Founder and Creative Director began designing and making clothes as a child. While growing up in Uberlândia, Brazil, buying new clothing was not accessible to Bonaldi and her family, so her mother taught her to sew and soon she was making her own dresses. Bonaldi fell in love with the process of creating and felt pride in bringing beauty and craftsmanship to a family necessity.

After a few detours, including a period of studying law, Bonaldi created her eponymous label of couture, evening wear in São Paulo, Brazil. Tapping into her passion and talent since childhood, Bonaldi first established herself as a designer by creating one-of-a-kind gowns for clients and sewing everything by hand.

In 2002 Bonaldi founded PatBO, bringing her penchant and skill for fit, craftsmanship and print to ready-to-wear and swimwear. Bonaldi also established a school in her hometown, along with PatBO's atelier, where local women are taught craftsmanship skills that enable them fulfilling work as artisans.

Craftsmanship is at the center of the PatBO brand. Patricia Bonaldi combines the skill and traditions of handcrafted clothing with modern, fresh design.
PatBO seeks to create clothing that inspires confidence and encourages adventure, while always both glamorous and comfortable.
Stitch by stitch, Patricia Bonaldi's vision is brought to life by talented artisans in her hometown of Uberlândia, Brazil, uncoincidentally the country's capital of embroidery.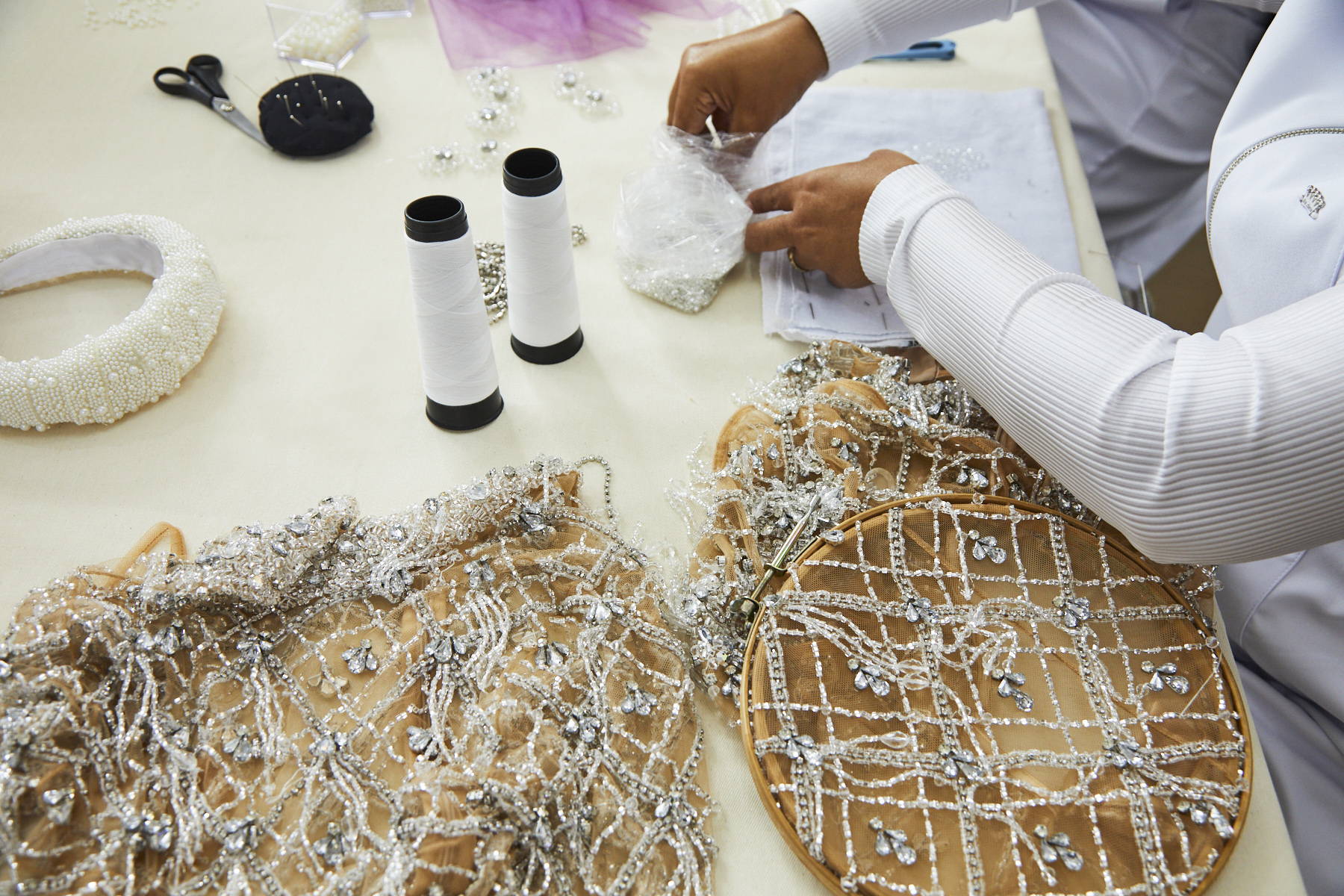 PROjecto Consturando sonhos, Uberlândia
Patricia Bonaldi started Projeto Costurando Sonhos in Uberlândia, Brazil in 2015 with the intention of giving back directly to her community. The atelier was created in 2002 and recently celebrated its 20th year anniversary with 200 women artisans. From the first piece, the values that sew each stitch are the same today.
Project Consturando Sonhos is a school that offers students the opportunity to learn embroidery, sewing, hand-beading techniques and garment construction for free. Her goal with the school is to empower women and girls with skills and employment that both allows them to support themselves and have pride in.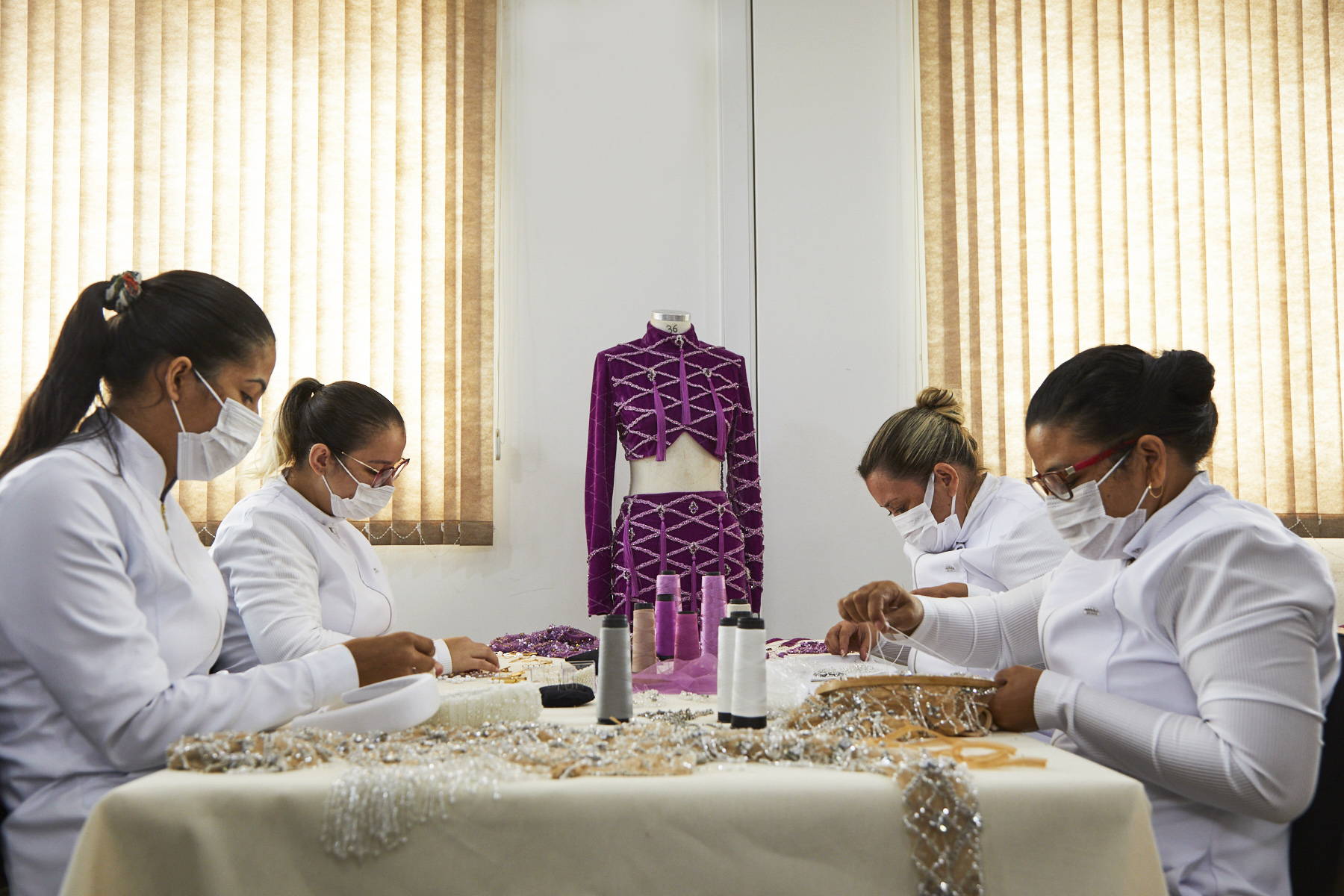 Parallel to her dream to be a fashion designer and growing her own brand, Patricia has always had an equal devotion to building her community up with her. Today, Patricia is working to continuously increase her students and expand the reach of the school. In future, she hopes to reach more people across the world to teach the beauty of craftsmanship and provide them with skills to better their lives.
"The community of artisans who know how to embroider didn't think their talent was something beautiful or worth sharing. They felt stuck because they couldn't do another job. My goal was to switch that mindset and remind my community of the beauty within their work."
-Patricia Bonaldi