THE STYLE GUIDE
THE SPRING 2024 RUNWAY COLLECTION
1. SHEER OPULENCE
Sheer looks took center stage on the Spring '24 runways—and Creative Director Patricia Bonaldi answered with an effortless blend of sensuality and sophistication.
Her collection showcases a range of stunning two-piece sets, delicately embroidered to evoke a sense of timeless beauty.
Feather embellished minis exude an enchanting modern glamor, while impeccably tailored sets are designed for those seeking after-dark elegance.
2. IN FULL BLOOM
This New York Fashion Week has cast a resolute declaration: florals, far from fading, have firmly established their presence for the upcoming season.
Bonaldi elevates the classic style with an edgier twist, featuring daring floral bras, alluring minis, and exquisitely crafted lace gowns.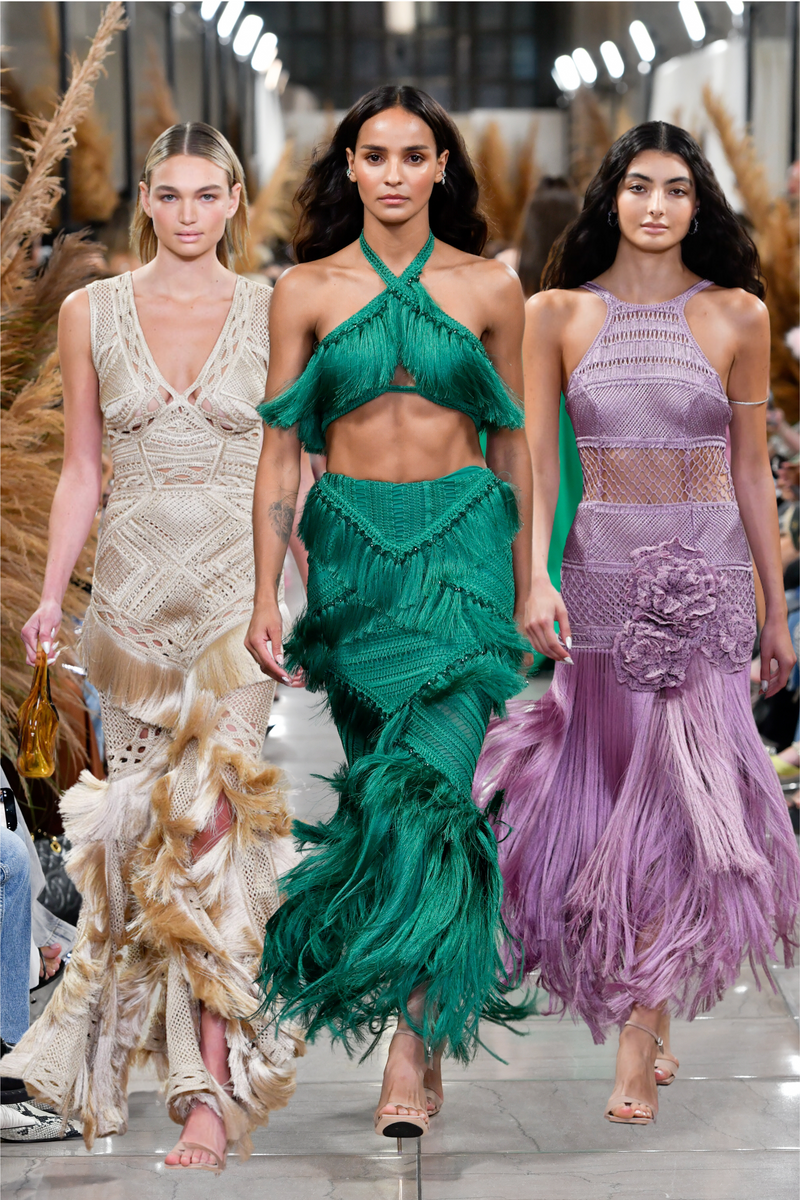 3. FRINGE—REIMAGINED
For the upcoming season, the runways came alive with breathtaking displays of fringe in motion. Among her signature styles, Bonaldi reimagined fringe ensembles for Spring—unveiling a refreshing palette of hues, sensual silhouettes, and delicate embellishments. 
4. THE NEW BRIDE
All-white ensembles had a strong hold on the runway for next season. Bonaldi's bridal style? Timeless femininity with a discerning edge.
See: Sheer minis that float as you walk, opulent yet understated fully beaded gowns, and ultra-luxe sets. 
5. DENIM ON DENIM
It's clear—the denim on denim trend is here to stay. For Spring, Bonaldi leaned into denim duos, introducing bespoke sets that harmoniously combine vintage-style silhouettes with hand-crafted embroidery. The result? Decidedly fresh takes on nostalgic styles. 
6. ALL NATURAL
The Spring runway showed a return to natural elements and organic details.
Bonaldi answered with wooden accents, earthy tones, and intricate, one-of-a-kind elements.
Discover the enchanting array of natural designs—from feather embellished minis to floor-sweeping gowns.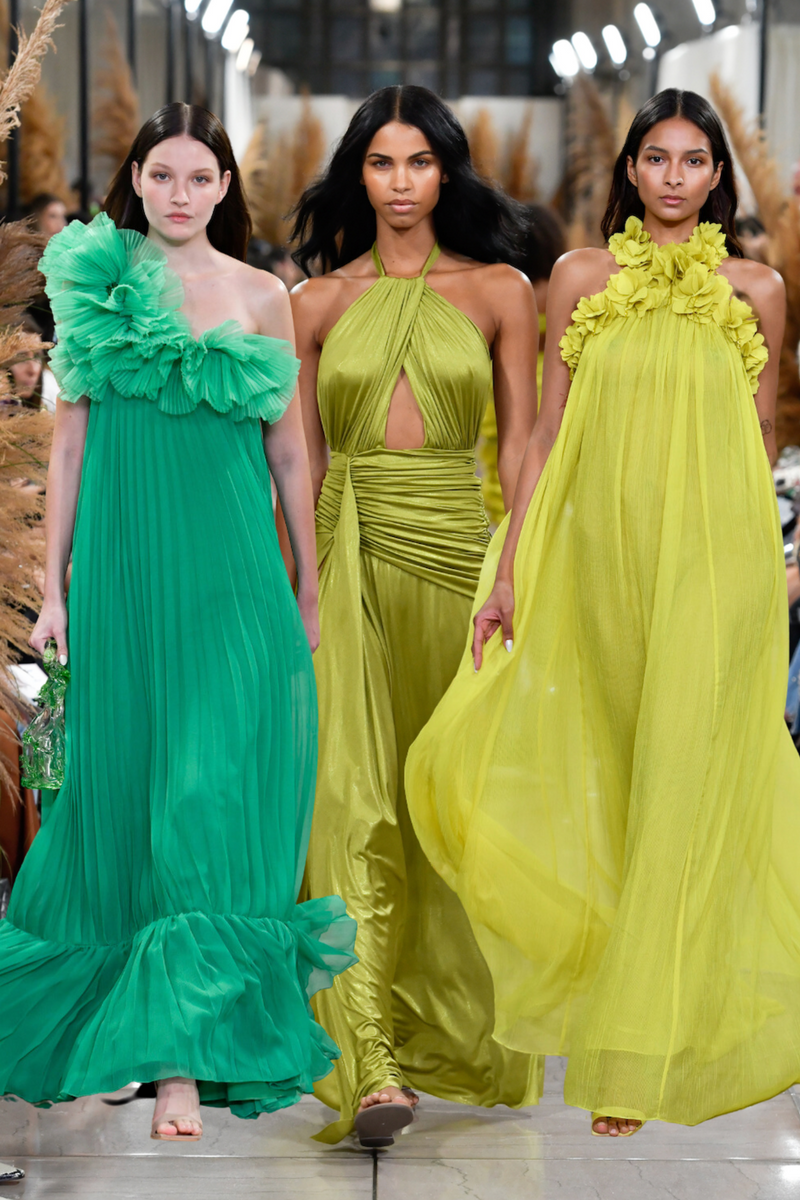 7. HOPELESS ROMANTIC
An ethereal elegance took hold of Spring '24, with flowing maxi gowns cascading over NYFW runways.
Bonaldi's collection sparkled with dazzling chiffon and sweeping fabrics—capturing her signature dreamy allure.
With an air of timeless sophistication—these romantic pieces exude a timeless sophistication that can't be replicated.